INTRODUCING THE ADVANTAGE
NOW AVAILABLE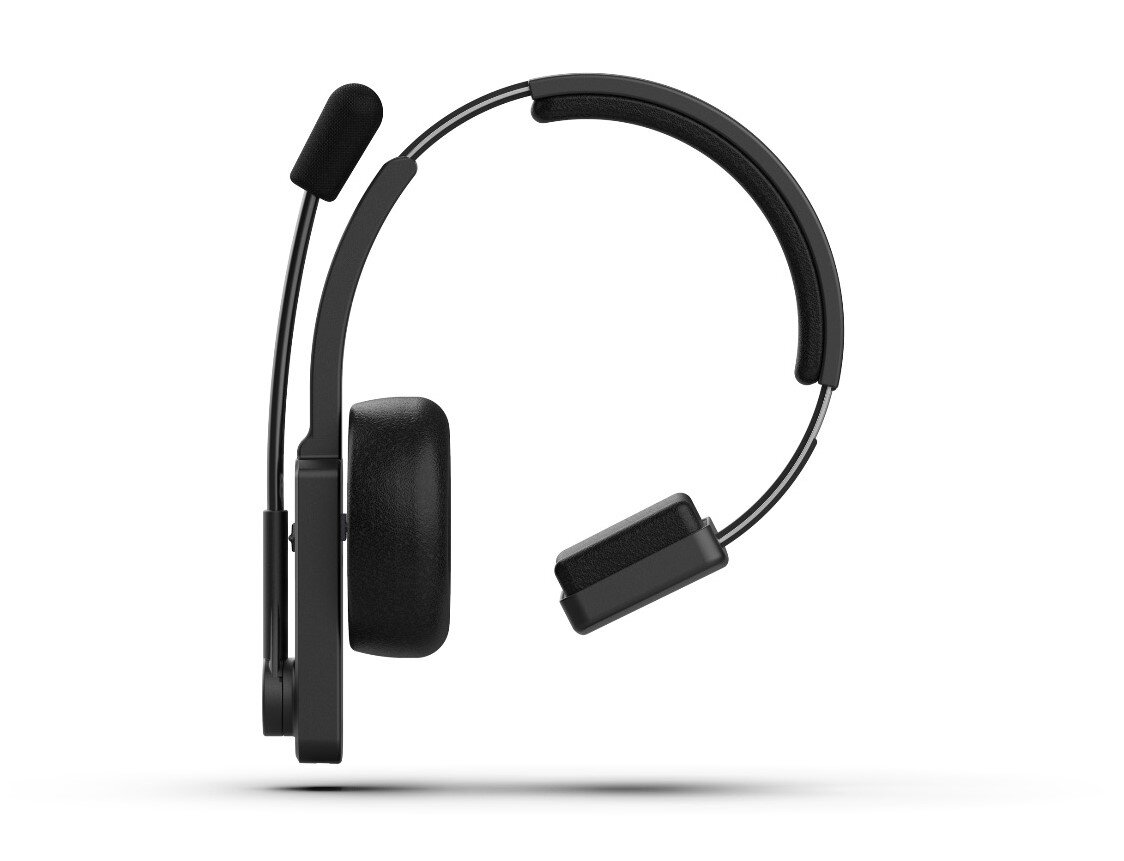 In the Box:
Advantage Headset, Foam Ear Cushion, Protein Leather Ear Cushion, Extra Mic Windscreen, User Guide, Quick Start Guide, USB Cable & Accessory Pouch
Lightweight and Balanced for All Day Comfort!
$129.99
Drivers spoke. We listened.
Blue Tiger introduces our most comfortable Headset yet! The Advantage is ergonomically designed with truckers in mind. Battery opposite the speaker balances this headset and our interchangeable ear cushions eliminate pressure points, discomfort and fatigue. Experience this ultra-lightweight headset's thin flexible headband, adjustable to your desired fit. Travel into your comfort zone with The Advantage.
Benefits:
Be heard in noisy environments (93% Noise Cancellation)

Charge once for the week (30 Hours Talk Time)

Charge battery from empty to full quickly (Rapid charge in 3 Hours)

Lightweight and Balanced for all day comfort (3.6 ounces)

Select the ear cushion you like (Interchangeable ear cushions)

Connect to Siri and Google Assistant (Voice enabled assistant)

66+ ft. Range (Bluetooth 5.0 performance)

Supports English, French, German and Spanish speakers (Voice Prompts in 4 languages)
The Advantage is ergonomically constructed with a compact and stylish design
EVEN WEIGHT DISTRIBUTION REDUCES DISCOMFORT

BATTERY IS LOCATED INSIDE THE T-BAR PAD WHICH BALANCES THE HEADSET

FULLY ADJUSTABLE MEMORY FOAM HEADBAND AND A PADDED EARPHONE PROVIDES CUSHIONED COMFORT ON EVEN THE LONGEST JOBS
Balanced Weight = All Day Comfort
Advanced Noise Cancellation
Suppresses 93% of all environmental noise for clear audio.
The Advantage has Touch-to-Pair capability, with devices supporting an NFC Connection.
Get up to 10 hours of talk time for every hour charged.
MULTI-POINT CONNECTION
CONNECTS WITH MULTIPLE DEVICES SIMULTANEOUSLY
SMART ASSISTANT ENABLED
DOUBLE TAP TO ACTIVATE